The conventional marketing techniques are outdated. Now with the rise of digital marketing, brands are now able to capture a massive community of potential customers and are acquiring more conversions than ever. The brands are hugely embracing advanced promotional strategies like social media marketing, email marketing, PPC and content marketing to acquire maximum exposure.
These strategies are widely known for harvesting organic traffic and revenues, which in the most was more challenging and time-consuming. Now, brands need a solid content marketing strategy to grow and create awareness. Many brands have seen a whopping increase in profits when they have pulled off a powerful content marketing plan. They were not only able to capture qualified marketing leads but have made a huge mark in a highly competitive industry.
Small scale businesses to big enterprises need to consider content marketing as a vital business growth opportunity. In order to excel in the digital world, you need to fabricate a compelling story and content is a way to engage your audience through a captivating brand story. Today, we are going to discuss powerful content marketing strategies that have a potential of escalating your conversion rates.
Scrutinize your target audience
Before creating top-notch content, you need to analyze your target audience.  You should be well aware of what your target audience is searching for, which keywords they use to acquire their intended information about products or services.
Make use of high-end keyword research tools to acquire the data that is being explored by your potential customers. The more you will get familiar with your audience interests, the more you will be able to create the content that could be well appreciated.
Also, you need to target your audience based on their needs, interests, region and age groups. A piece of content that is most appealing to the individuals belongs to a certain age group might not be attractive to others.  So, in order to create your brand awareness, make sure that the content is fabricated in accordance with the settings of the audience.
Analyze what's happening around you
Many times, you have to try different things to come up with the best one. Same is the case with content marketing; you have to introduce multiple ideas to the audience and those which get maximum recognition should be your next pitch.
Make sure the nature of the content resonates with the modern fads. Don't try to incorporate outdated ideas into it. Make sure the facts you have included in your content are authentic and try to appreciate any critical review of your content. Don't try to copy and paste ideas from other sites instead, come up with something unique which is valuable and enticing to the audience.
A blog is crucial to any website, whether it is meant to showcase company services or to sell products either digital or physical. The blog enhances the scope of a particular website. Talking about blogs, if you are running a website that is not performing well as compared to your competitors, try integrating blog that would be enriched with top-notch content. You can set up your blog through advance SEO-friendly Blog extension that is loaded with extensive features to make it more versatile and user-friendly.
Remarket your content
Remarketing is the technique of pitching those customers who have already visited your website. This strategy has proven to be really effective. This strategy incorporates promotional ads that lead to the particular content of your website. The more often a potential customer views the ads, the more chances are he/she will get converted.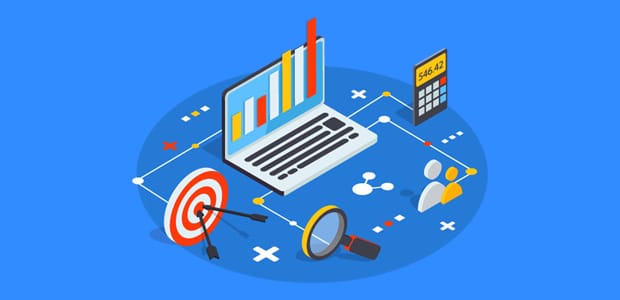 It is quite easy to set up a re-marketing campaign. You need to collect data from customers who have visited your website at a specific time. You can make use of well-known social media or search engine advertising platforms to bring your content into the spotlight. Make sure you are targeting the right audience that is of the specific age group.
Customer's Privacy is Important
We know that many websites tend to collect customer's data and use it for their business purposes. This mostly happened in the past where customers didn't have knowledge about where their personal data has been utilized. However, in order to retain a trustworthy image of your brand, you need to protect your customer's privacy. On the other hand on social media channels, the personal information is not private at all.
The customers will start developing trust in the brand if content marketers are not exposing their data and keep their personal information safe. If they are willing to do so, they should first ask for permission and make it clear where they are using their data and how much data shall be collected.
Keep an eye on your Competitors
If you are not observing your competitors, then you are probably off the track or striving to make a mark. These days it is significant to analyze your competitors, what they are doing, which strategies do they use to capture their audience? How much more effective is the content on their online domain?
Experimenting with your own ideas is fine, but having a look at the competitor's content and taking inspiration from their ideas is not a bad move at all. You can take help from a number of tools to spy on your competitors. Try to acquire information like from which websites he/she is getting backlinks, from which web domains they backlinks are obtained etc.
It is important to analyze the quality of your content. Make sure it is enriched with information and reinforce it with attractive visuals like images and videos. Talking about visuals integrating media galleries can give you leverage in the shape of huge customer retention.
According to Business wire, "69 percent of marketers are sharing visual content at least once a day to engage their audiences online, while 78 percent are always using a visual when posting to their digital marketing channels."
You can set up media galleries loaded with videos and images through the Media gallery and product video extension. The extension features a variety of options to embellish your web pages with amazing media components.
Put efforts to distribute your content
Quality information demands immense exposure. A piece of content that took a lot of your efforts and time if not properly explored by your target audience is a distressing factor. The great content has little to no significance if it is discovered by only a few. That is the reason it is important to promote your created content. For promotions and marketing, social media is a giant platform where a massive audience can give you an instant response.
There are other effective mediums that have a high potential of promoting your content, which includes emails, blogs, forums, and newsletters, etc.  Make sure you are reaching the right audience while marketing your content as instead of approaching the masses, segment your target audience based on their credentials.
Final words
Marketers tend to adopt multiple ways to bring content to the spotlight. As the audience gets exposed to a number of promotions and advertisements, it becomes challenging for marketers to stay ahead in the game.
An effective content marketing strategy can give them an edge over their competitors who are either utilizing conventional means of advertising or not bringing new and innovative branding ideas to the digital world.
Author Bio
Basim Butt is a Digital Marketing & E-Commerce Specialist with over 5 years of experience at FME Extensions, a leading e-commerce web design and development agency. Over the years, FME has successfully delivered projects in Magento, WordPress, WooCommerce, Joomla and other CMS/shopping cart platforms. You can find him on LinkedIn.
Double Your Growth.
We curate the best of inbound marketing news and send over the top 10 we know will contribute to your growth - once a month.