In online marketing, building a robust digital footprint is imperative for your brand. In that pursuit, you may come across the need of propagating your brand message organically but get fast-track results from your target customer. This often involves several practices, techniques, and tools to bring the desired results for the brand. One of the most effective, proven, and vibrant means of getting your message across and achieving your conversion goals is Influencer Marketing.
Influencer Marketing uses a mix of social proof, audience targeting, and customer behavior to spread awareness about a brand, through someone who the audience trusts. The person or business entity who is the influencer partners with the brand to bring exposure towards its product/services by strategically relaying their content in the audience.
Here, the influencer builds a marketing plan to run campaigns based on the brand's preferences, target audience, nature of the product, and current trends, etc. Consolidating these factors helps build a fool-proof strategy where the influencer can market the brand without creating the notion of paid content.
Being a key piece of the digital marketing toolbox, Influencer Marketing plays a central role in forming the merchant's brand image and creating a vibrant presence among the target audience. In this article, we take the opportunity of sharing 5 simple hacks where you can improve your influencer marketing campaigns and increase performance
1. Stay On The Same Page
Before you build a relationship with your customers, it is vital that you establish a trusting and transparent relationship with your influencers. Trust factor often undermines the progress of your influencer campaigns especially when your sales depend on it. In a typical scenario, the influencers may decide to take the creative liberty of changing the perspective of the message and adding some of their own style of content. On an active campaign, this can be catastrophic.
Taking everything to pen is the best means to keep your campaigns running smoothly and productively since now the influencer will be working on a structured plan that details the roles for everyone.
2. Find The Right One for the Job
Finding the right influencer that suits your brand voice and image is a key determinant in the ultimate success of your campaigns. Customers not only seek a voice that they can trust or rely on, but one that has been through the same experience as them when working off a problem. For example, if the target customer prefers to shop by brand, the influencer must design a strategy that suits the type of audience that likes shopping from specific brands.
When that person provides a solution it naturally influences the customer, giving them signals of trust and confidence which prompts conversion. The best means to do that is by approaching a reputable marketing platform. Influencers work through agencies for better protection and reachability for their clients. You can get reviews online, do your own research in the market or approach them yourself to get a good idea of the agency and their work.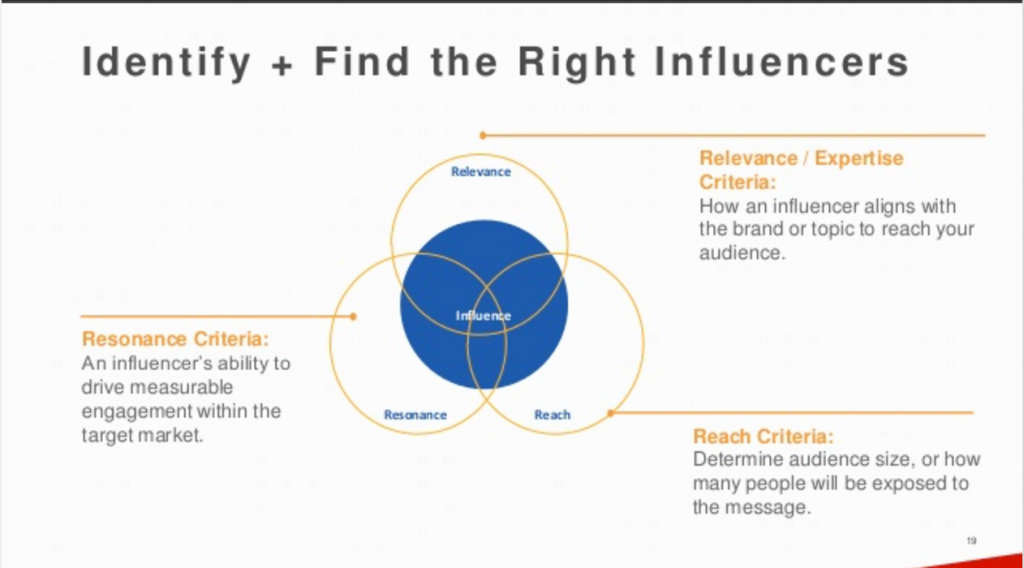 3. Put Out a Bounties 
The influencer-brand relationship is a sword that cuts both ways. You want results fast and proper, you will need to show some appreciation. Appreciation as simple as a "thank you" can take you miles ahead in building a strong mutual relationship. However, when you have targets to achieve and leads to generate, you will need more than a simple thank you.
To get this done professionally, you can agree on milestones with the influencer based on certain targets and thresholds. This gives the influencer a sound proposition to work twice as hard and get more results in lesser time. You can also collaborate with the influencer and create referral offers such as refer a friend so your message is spread even more effectively among related audiences. Enticing your marketing partner through a bonus will demonstrate the conviction and dedication you are putting to get your message across the audience. 
4. Keep Yourself Posted
For many brands, influencer marketing campaigns can turn out to be a veritable minefield if kept unchecked. Social space evolved rapidly and many metrics keep updating without the brand knowing about it. The best means to keep yourself posted without bothering the influencer is to monitor the performance through tools.
Several online tools are available in the market that allows brands to thoroughly examine the influencer who will work best for them. These tools work by analyzing the influencer's engagement statistics, content quality, interactions, and reach during campaigns. Tools such as Buzzsumo, Buzzstream, and Google Analytics are all excellent tools to get the job done.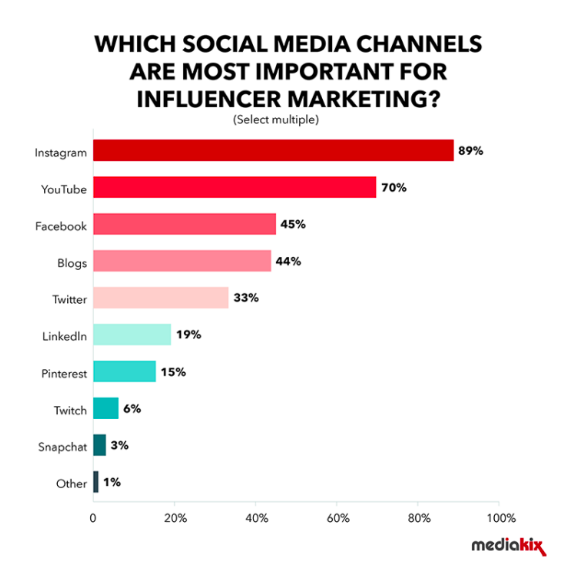 5. Engagement Over Reach
Last but not least, never let reach sway engagement. Running an influencer campaign you will see it first-hand how much influencers achieve through the number of followers they have collected on their handles. However, these statistics can be cosmetically boosted and may not generate proportional engagement against their following. The same applied to your campaigns. Instead of spreading your message senselessly among irrelevant audiences, getting engagement from your content is what your goal should be. Engagement should remain your defining metric in the entire course of the campaign.
Final Takeaway
If done right, influencer marketing campaigns have the potential to pay heavy dividends for your marketing efforts. However, this is only possible if you have the right influencer, a trusting relationship, and the right modes of marketing to run and monitor campaigns.
By implementing these 5 simple tips you can easily tap into your potential customers, drive brand awareness, stimulate traffic, expand reach, and increase conversions for your brand.  
Author Bio
Basim Butt is a Digital Marketing Expert at FME Extensions, a leading Magento Design and Development agency. He manages digital marketing of Magento 2 extensions developed by FME. Also, he likes to express his views and experiences in the form of write-ups. 
Double Your Growth.
We curate the best of inbound marketing news and send over the top 10 we know will contribute to your growth - once a month.